Karthik Subbaraj's silent thriller Mercury has released today (April 13), all over the world, except in Tamil Nadu, due to the ongoing Tamil cinema strike. This Prabhu Deva starrer is expected to release in Tamil Nadu, once the strike is called off.

At this juncture, Karthik has officially issued a statement, apologizing to the Tamil audience, for not being able to release the film here. He also requested people to wait patiently for a few more days, instead of opting for privacy.

Karthik Subbaraj's statement read, "Mercury is releasing BIG worldwide today in more than 1000 screens except Tamil Nadu, my home... Am glad to reach out my film to such a wider audience and overwhelmed with the response so far... While this is definitely a moment to cherish in my life, It's also really really disheartening for us to not show the film to my home audience who made me what am I today.

Since we were not able to push the release date outside Tamil Nadu, as it will be a big blow to the business. Since we were not allowed to release even the Hindi version here in Tamil Nadu.

Since we support this strike to show solidarity to hopes of thousands of FEFSI workers who are still waiting without work for more than a month, for strike to get over, and good things to happen. We are not able to show the film to my home audience.

Me and my team, with so much of pain and helplessness, are waiting to show the film to you soon in theatres. Request you all to please wait until it get released in theatres and please please avoid piracy.

Heartfelt sincere apologies and request. To my dearest Tamil audience.

Karthik Subbaraj"

Apart from Prabhu Deva, the film also features Indhuja, Sananth Reddy, Deepak Paramesh, and others, in its cast.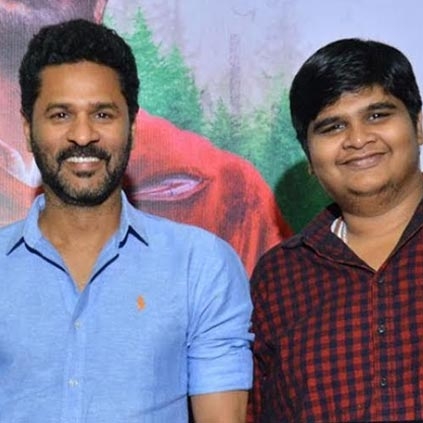 A pre-release event was held in Hyderabad recently for the upcoming silent film Mercury featuring Prabhu Deva in the lead role. Here is what director Karthik Subbaraj had to talk about his film at the pre-release event:

"I am so happy to be here, I came for my first film Pizza which was dubbed and released here and it got a very good response from the Telugu audience also. It was a big success. This is my fourth film, a silent film, there are no dialogues in the film. It is a silent thriller, I am so happy that we have broken that language barrier. We as a team have brought this film to the Telugu audience and we are presenting it on April 13th.

As we said before, this film will be a new experience to the theatre audience and it will definitely entertain you right from the first frame and will also emotionally touch you. After writing the script, I wanted a great performer to do this role and I thought of Prabhu Deva sir as he is a legendary actor, he has acted in a lot of films that I love. But this one is unique especially for him, it is different from the zone he has done before. Right from day 1, he delivered an extraordinary performance and he is the one who has elevated the film to a different level."