The beautiful Akshara Gowda, known for roles in Thuppakki, Arrambam and Bogan has signed on her next film - the upcoming animation and live-action entertainer Kizhakku Africavil Raju, which aims to bring back to screen the legendary actor-politician MGR.

The rest of the details regarding her role are yet to be known. Stay tuned to this space for further updates!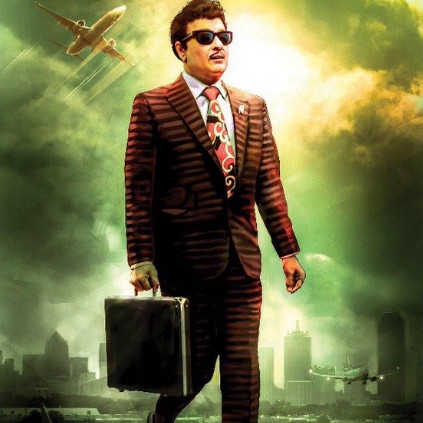 Puratchi Thalaivar MGR, who is already being reprised in a biopic to celebrate the 100th year anniversary of his life, is being honoured by yet another film - and this one will take you by a huge surprise.

Directed by Arul Moorthy, who has been a pioneer in Computer Graphics, VFX and other technological innovations in the film industry for more than 3 decades now, this film will be made with motion capture technology.

When we contacted Arul to get more information on this project, he said, "At the end of MGR's blockbuster Ulagam Sutrum Valiban (USV), there was a title card which stated that his next release will be a film called Kizhakku Africavil Raju.

Based on Raju, one of the characters in USV Kizhakku Africavil Raju would have been a magnum opus sequel. When it released, Ulagam was a film like none other - shot in locations worldwide, something that was very rare at the time.

My project is to help fulfil that very dream that MGR could not pursue due to his political aspirations after USV. It will have technology like never seen before, and we are working on it currently.

The film will be launched on MGR's birthday, which is coming up in a couple of days, on January 17. It is an action-adventure with romance, sentiment and a good message. It will remind the audience of a Mission Impossible or James Bond movie."

This is greatly exciting, and we wish the team all the best!
Akshara Gowda signs on Kizhakku Africavil Raju
People looking for online information on Akshara Gowda, Kizhakku Africavil Raju will find this news story useful.