Actor R.Parthiban took to Twitter to post an emotional message.

He said: "அடுத்த ஜென்மத்தில என் பொண்ணு வளர்க்கிற நாய்க்குட்டியா பொறக்கனும்! எனக்கு வந்த பொறாமைய ஏன் கேக்'குறீங்க?", along with a video of his daughter playing with her pet dog.

This roughly translates to, "In my next birth, I want to be born as my daughter's pet dog."

*Tweets are not spell-checked."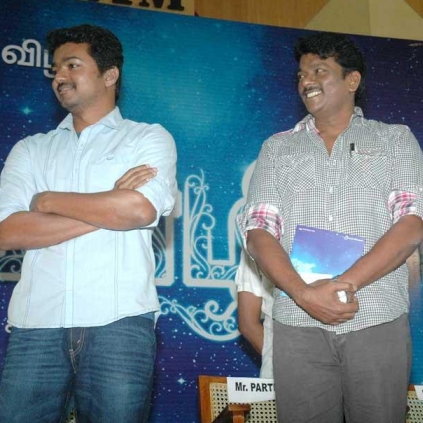 Radhakrishnan Parthiban, whose Koditta Idangalai Nirappuga (KIN) is slated for a Pongal release, had shared a video today, of him talking about Vijay's Bairavaa and also about KIN.

The video had him wishing luck to Vijay and Bairavaa's release. Parthiban who is known for his smart one liners and quotes said "Cinema, Vijay, Bairavaa and success are all composed of 3 letters in the Tamil language" and hence, if a=b=c=d, a=d. He also said that people who know what he meant will understand why he said this.

The director/actor insisted that, once people are done with enjoying Vijay's Bairavaa, they can definitely go and watch his Koditta Idangalai Nirappuga as it is his Pongal gift for the people.

A confident Parthiban, signed off, assuring his product (KIN) will be a good one to watch out for.
Actor Parthiban's emotional tweet
People looking for online information on Radhakrishnan Parthiban will find this news story useful.