India's cricketing juggernaut Virat Kolhi has been dating Bollywood beauty Anushka Sharma for a long time now, and the next big announcement from the couple has been awaited for the millions of fans of both the stars.
Well, the wait seems to have to come to an end now. Virat and Anushka have reportedly planned their wedding tentatively to happen in the second week of December in Italy. Though the wedding dates are speculated to be between December 9 and December 12, an official announcement from the couple is yet to come.
Notably, there was a similar rumour last December as well, and it seems that it will become real news now. Meanwhile, sources close to the couple are unwilling to confirm anything.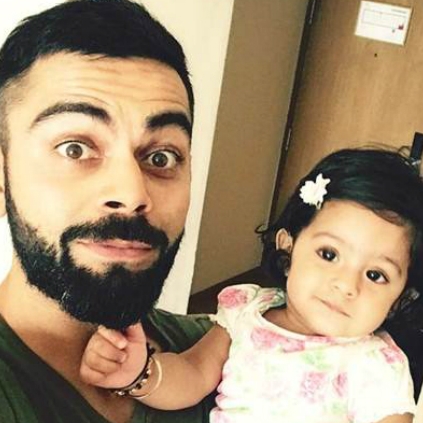 Everyone loves babies. Virat Kohli, India's current best batsman stole a few hours of time from his ongoing IPL matches and spent time with Harbhajan Singh's daughter Hinaya.
Virat Kohli immediately clicked a photo with the kid and posted it on his Instagram profile. 'Baby hinaya looking for something in my beard 👀😃❤. And iam surprised how can someone be so beautiful and cuteee. What a blessing to @harbhajan3 @geetabasra . God bless you all 🙏😇'
After a disappointing season in IPL, finally, it's nice to see Virat Kohli smiling and all thanks to this beautiful baby.
'Post not spell-checked'
Virat Kohli and Anushka Sharma might wed in the second week of December
People looking for online information on Anushka sharma, Virat Kohli will find this news story useful.